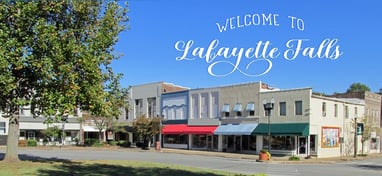 All book titles are available at most ebook retailers and lenders. For a full list of titles and buy links, click: Books2Read Patricia Preston
One Week in Your Arms~Prequel
Subscribe to my newsletter and get a free review copy.
Escape to the charming, fictional town of Lafayette Falls, where love is in the air and every romance is meant to be. Located in the beautiful Tennessee hill country near Nashville, this idyllic town provides the perfect backdrop for romance. Follow the captivating heroes and heroines of Lafayette Falls as they navigate the ups and downs of finding love and happiness. The Lafayette Falls romances are sweet, slow burn, sensual stories with a warm heat level, plus some humor and lighthearted moments that will leave you smiling.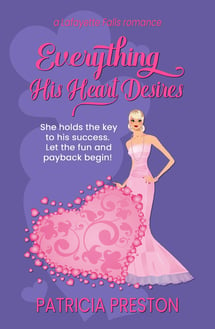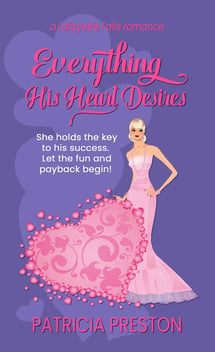 Everything His Heart Desires~Book One
Dr. Brett "Hot Rod" Harris is featured in an enemies- to-lovers romance when a girl from his past returns.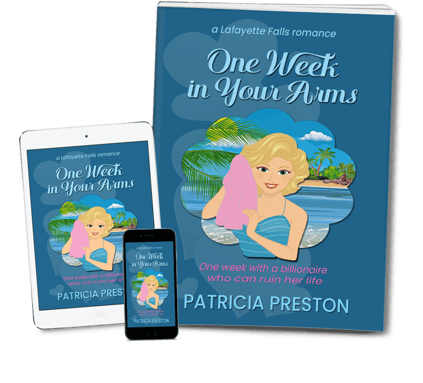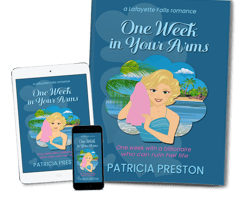 After a summer fling six years ago, Marla and Carson went their separate ways. But billionaire Carson Blackwell still has feelings for Marla. Desperate to rid himself of his infatuation, he offers Marla an enticing deal. In exchange for a week in Hawaii as his "pretend girlfriend," Carson promises a generous donation to Marla's community clinic. How can she resist?
Dr. Marla Grant must navigate a high-stakes game of love and deception when she agrees to be Carson's fake girlfriend. Her carefully guarded secret becomes a palpable threat as her life will be destroyed if Carson finds out he's the unsuspecting father of her little girl. When their tropical paradise heats up and their fake relationship turns into something tangible, Marla must decide whether to reveal the truth and risk all she holds dear or return home to Lafayette Falls unscathed but heartbroken.


One Week in Paradise with a Billionaire who can ruin her life...
Falling for Santa is not on Holly's to-do list!
Holly moved back to Nashville after being dumped last Christmas, and she plans to avoid office romances and all things Christmas this year. While she's at the mall, a flirty, sexy Santa convinces her to give love and the holidays a second chance. Is it possible that a stranger in a Santa suit might be Mr. Right? No way.
With the family construction business booming, Blake returns home for his favorite holiday. Although he's sworn off romance, he finds his brother has hired his dream girl. One who considers him and his brothers jerks like her ex. When a charity gig has him working as the mall Santa Claus, he can't resist being Santa to Holly's Scrooge. Nor can he deny the chemistry between them.
But will that chemistry flame out when Blake is stranded at Holly's house during a winter storm and she finds out her amazing Santa is actually her boss's brother, Blake Andrews, who is totally Mr. Wrong?