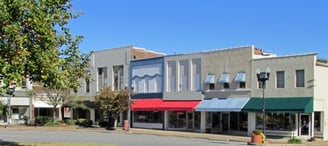 Welcome to Lafayette Falls
Escape to the charming, fictional town of Lafayette Falls, where love is in the air and every romance is meant to be. Located in the beautiful Tennessee hill country near Nashville, this idyllic town provides the perfect backdrop for a "slow-burn" spicy romances. Follow the captivating heroes and heroines of Lafayette Falls as they navigate the ups and downs of finding love and happiness. It is populated with colorful characters you won't forget. Although each book features a different couple and can be read as a stand-alone romance, the characters from previous books often reappear. Featuring plenty of emotion, some humor and feel-good moments, reading a picturesque Lafayette Falls romance will leave you smiling.


A Lafayette Falls Romance Prequel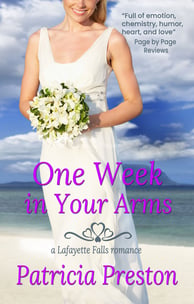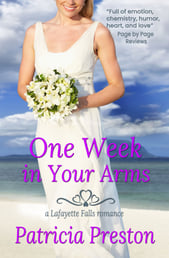 ONE WEEK IN PARADISE WITH THE BILLIONAIRE WHO CAN RUIN HER LIFE
After a summer fling six years ago, Marla and Carson went their separate ways. Yet Carson Blackwell still has feelings for Marla. Desperate to rid himself of his infatuation, he offers Marla a deal she can't refuse. In exchange for a week in Hawaii as his "pretend girlfriend," the billionaire promises a generous yearly donation to Marla's community clinic. Will he finally free himself of unrequited love?
Dr. Marla Grant must navigate a high-stakes game of love and deception when she agrees to be Carson's fake girlfriend. As old passions resurface and the past returns to haunt her, she fears what will happen if Carson finds out he's the unsuspecting father of her little girl. Will she make it back home to Lafayette Falls unscathed? Or will one week in paradise destroy her regardless?
One Week in Your Arms Content Information: 75k word spicy, slow burn mainstream romance. Heat Level: 3. Love Scenes contain sensual details, no explicit/graphic content. Some mild/strong curses.
All my books are available on most ebook retailers, including Amazon, iBooks, Barnes & Noble, Kobo, Smashwords, plus others and Overdrive and Hoopla. All the buy links to my books are conveniently located on Books2Read.
Check out my book inspiration boards on Pinterest